Championship-Winning, Chris McGee 12.90 Engine
"For years there has been a mentality that all you need for the 12.90 class is a lawnmower engine (usually unbalanced) converted to alcohol and a stack of weight to dial it. When I entered the 12.90 class with my daughter, I soon realized that you really need the same quality parts that you would expect, and need, in the faster classes to win races. Equipped with state-of-the-art engines, quality clutches and modern chassis, our two-car team won seven 'Wallys' in the 12.90 class." ... Chris McGee
Since then other race teams have asked me to build these engines for them too. My 12.90 engines have now won Division 7 titles with Trevor Mitchell, "Bubby" Klutz, Ashlee Morris and Caden Willet (with Ashlee's engine!). Across the country other teams have discovered this technology that has been dominating the West and now my engine's success has spread nationwide thanks to Cole Woods, Mary Ella McClain, Nick Rendo, Mackenzie Butler, Lexy Head, Austin Carden, and WCF winner Rocky McLain Jr. On the west coast we continue to dominate with Evan Kowalski, Lexi McKinney, Kaitlyn Sevolt, Jonathon Huse, Drew Upton and Joey Leal.

The biggest reason for our success was our small-bore, 12.90 Chris McGee racing engine. Starting with a Blockzilla-style block we designed and built a true, small-displacement racing engine with the correct proportions and the finest parts available. We also built a special, small-bore carburetor using a proven 33mm-style carburetor as the foundation. These engines run at their optimum performance level on a 12.90 second pass and are far more consistent than any other engine in the class today. Plus teams find these engines help their drivers cut much better lights! One of the most flattering endorsements is that other engine builders are now trying to copy our technology! However these imitators will never equal our performance as we continue to improve with each racing season.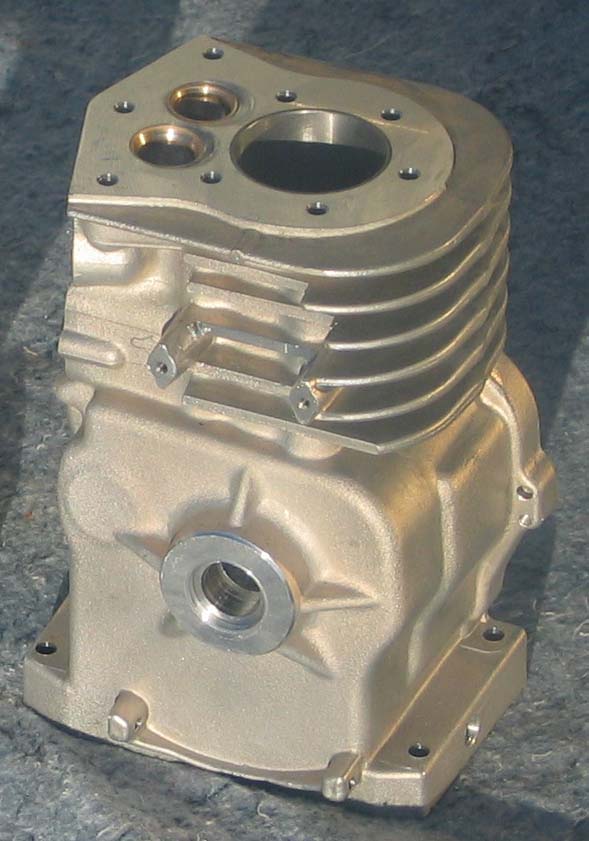 This engine can be easily upgraded to an 8.90 engine when your driver graduates to Group 2.

The complete engine includes a small-bore, Blockzilla-style block with a McGee valve train, a special 24mm-bore, 33mm-style Mikuni carburetor and a 3-stage exhaust header.


Engine as described above:
$2,595.00
Accessories:
•
Fuel Pump
$28.00
•
Dual-girdle plate
$125.00
•
Polar clutch set up for your car and driver
$call