Jordan McCard
Silver Dollar Raceway (Reynolds, GA)
September 26, 2010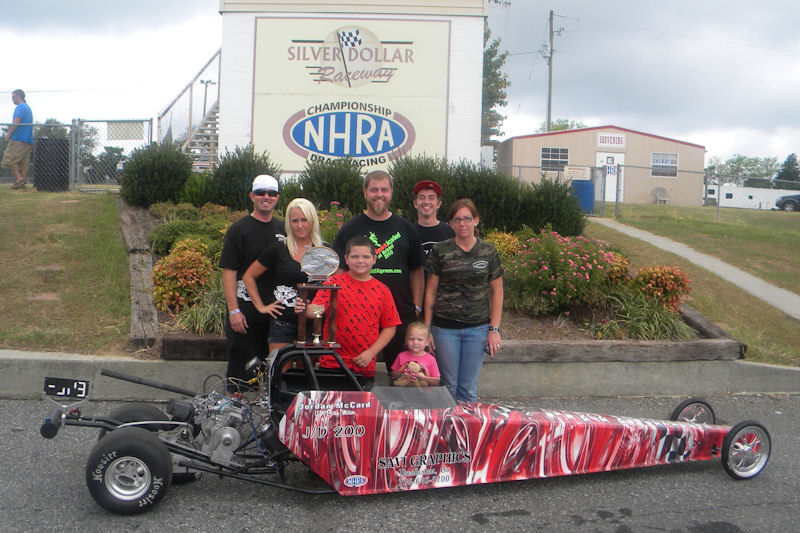 My family just wanted to say thank you for all of your help and we have a motor that is dead-on nearly 90% of the time.
This has gotten us at least into the semi's every race we have been in since speaking with you the last time.
I attached a picture of our first runner-up at a large Southeast Race we had here in Georgia.
My son had a .070 reaction time and was dead on with a 3 and lost to a kid that was .001 react and 3 over.
Great race. Thanks for everything! Couldn't be happier!
Back