Emmett Thomas
Southwestern International Dragway (Tucson, Arizona)
April 21, 2013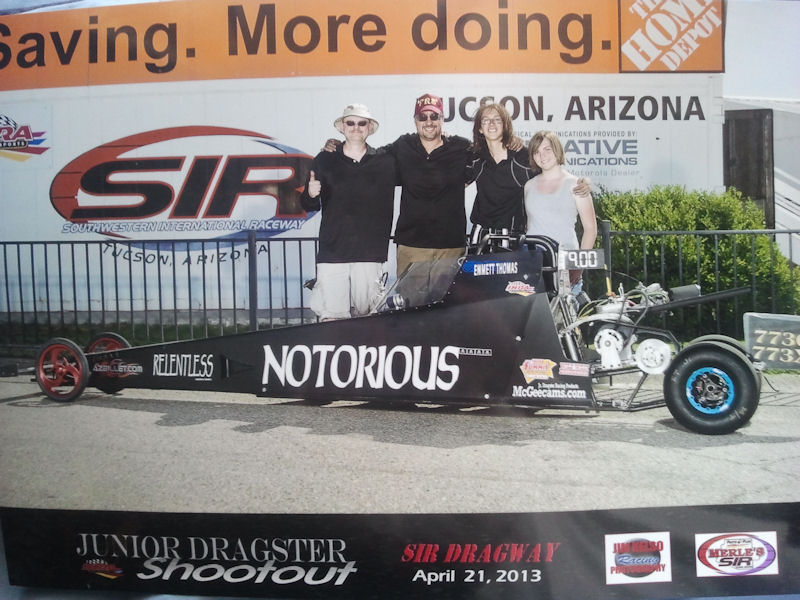 Emmett and Team Relentless Racing introduced their new ATTAC chassis in early 2013, powered by McGee Cams 3x3 8.90 motor,
and in the fourth outing of the car (designed by Martin Thomas and fabricated by JAE Tucson),
won the 13-17 age category at Sunday's IHRA Jr. Dragster Shootout, besting a field of cars and drivers from all over the Southwest.
The McGee powerplant was specifically dialed in for 9 second passes by the crew,
and won with a steady stream of 9.0 elapsed times throughout the hot Arizona day.
McGee Racing Motors have been in all the winning cars at Relentless Racing because of their spectacular performance,
repeated consistency and excellent customer service.
Back