Carly Jo Ellingson
Western Conference Finals at Bandimere Speedway in Denver, CO
July 10, 2010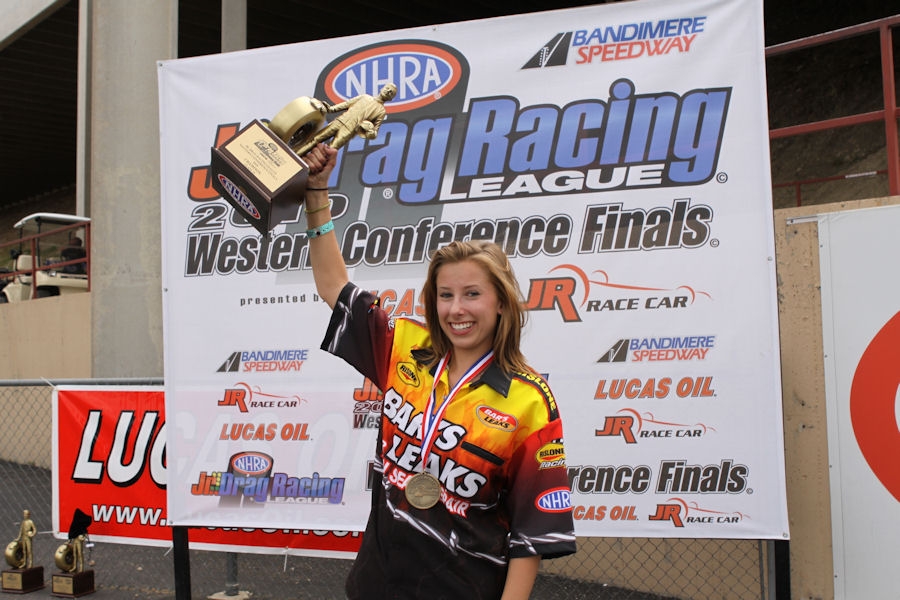 Winner - 15 year-old Class
Thanks again for building a championship winning engine for Carly Jo's car.
Never thought it would be so easy to run 7.90 in Denver.
I was telling Bud (Fizone), I think when she went across the scale the car weighed 280!



Western Conference Finals at Bandimere Speedway in Denver, CO
July 10, 2010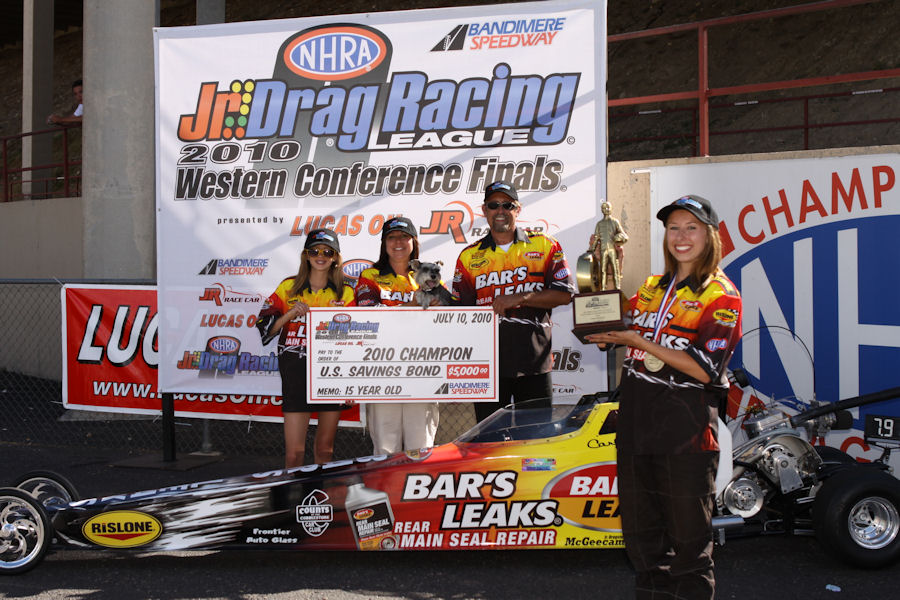 Western Conference Finals at Bandimere Speedway in Denver, CO
July 10, 2010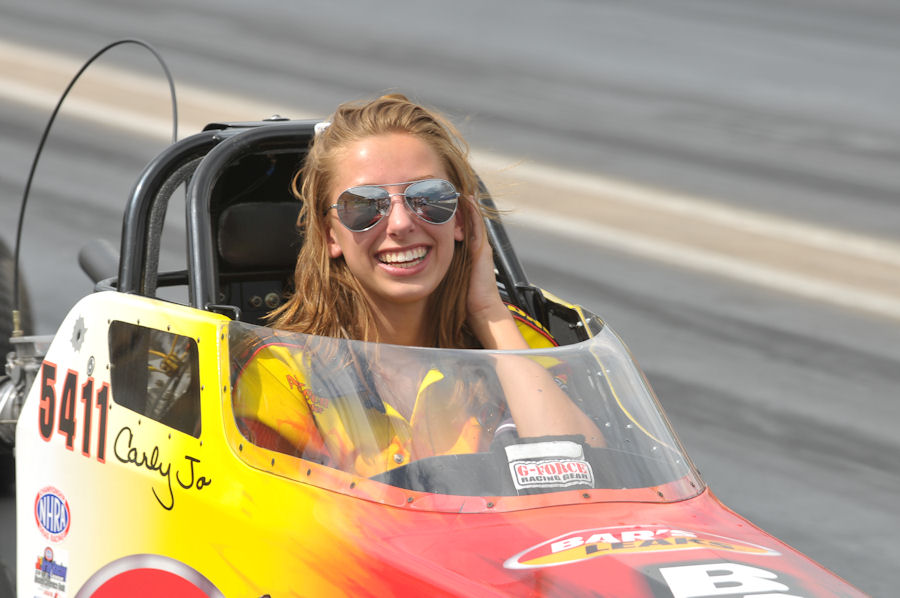 Back