Brandon Iamele
NY International Raceway Park
September 30, 2007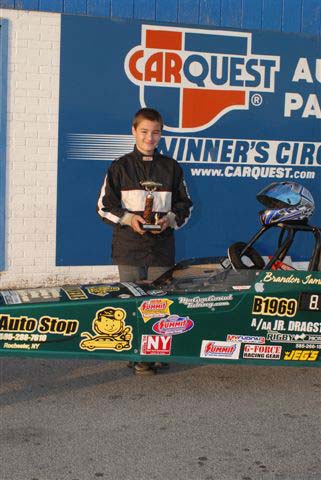 Brandon Iamele won the season-long Jr. "A" Points and on September 30, 2007 won the track championship.
Brandon switched to a McGee Cams 3 1/8 X 3 engine for the last two weeks of the season
and went from running 11.00 seconds to running 8.70's at 74 MPH.
Brandon represented his track ath the team finals at Pittsburg raceway, where he went rounds,
but eventually foulded out with a -0.005 red light.
"The engine is unbelievable. It is very consistent and strong! Thanks Chris."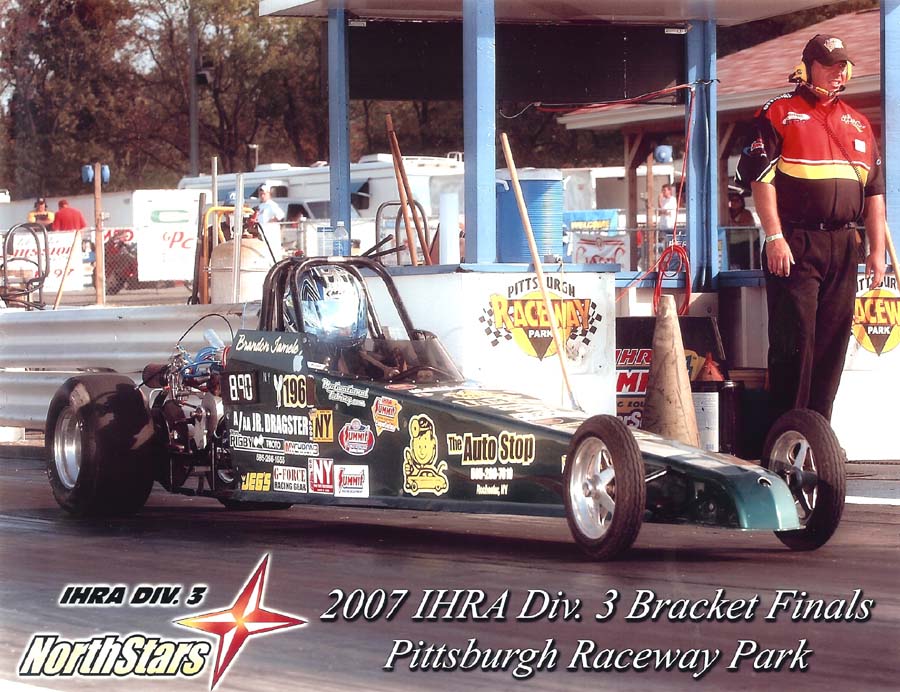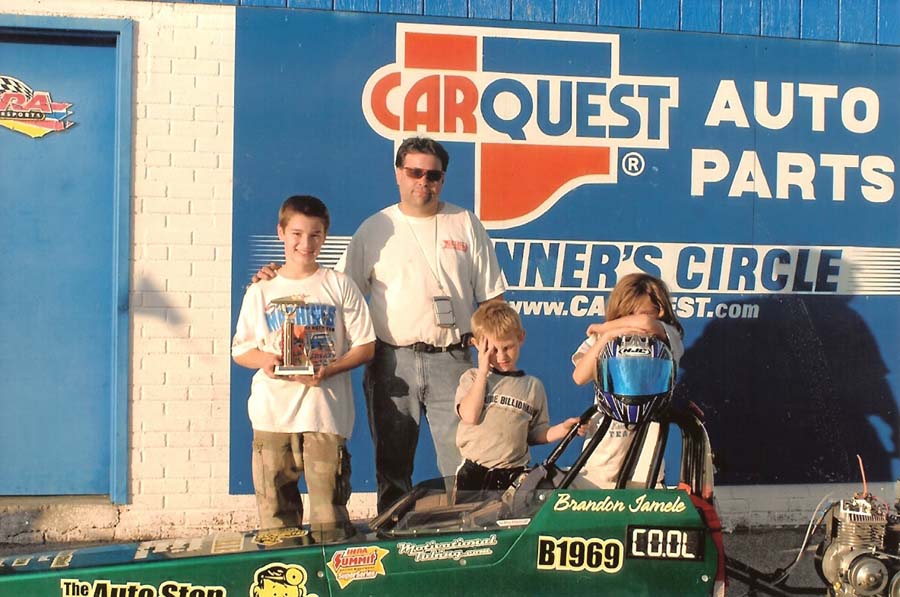 Brandon scored 5 wins out of 9 final rounds.
He was the Class "A" champion in 2007 amd took second place in Class "B" in 2006, his first year of racing.
"Thanks again for the repeatable power."

Back